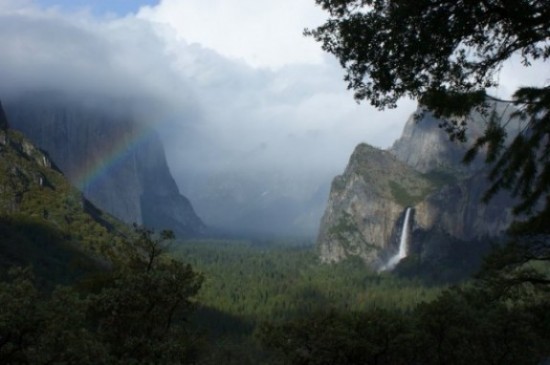 The Story Behind Yosemite's Great Waterfalls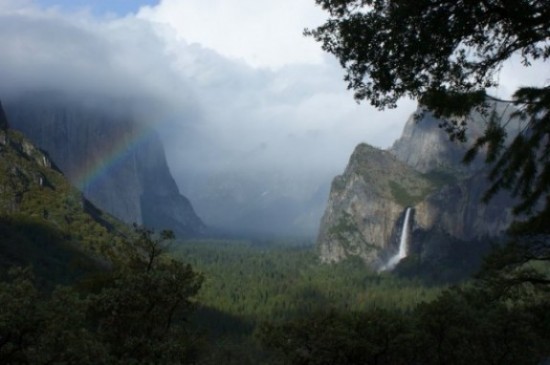 The approach of spring comes with the yearly anticipation of Yosemite's world-famous waterfalls churning at their most vigorous. In an average year, the park's falls typically reach their peak in May or June, so now's the time to book your Scenic Wonders accommodations for the best viewing! In the past, we've profiled some of Yosemite's "celebrity" waterfalls as well as some of its more obscure cascades here on the Scenic Wonders blog. Today, let's briefly consider two of the prime geological forces behind the most visually spectacular of our cataracts.
"Hanging-Valley" Waterfalls
When Pleistocene glaciers quarried out Yosemite Valley, they transformed it from a steep, V-shaped river canyon into a flat-floored, steep-sided trough. Tributaries of the Merced River flowing into the valley were not so intensively eroded, and therefore they terminate at sheer cliffs plunging down to the floor of the main drainage. These truncated courses are called "hanging valleys," and the water free-falling off them into Yosemite Valley creates some of the park's best-known cataracts. Examples of these hanging-valley waterfalls are 2,425-foot Yosemite Falls, 1,612-foot Ribbon Fall, 620-foot Bridalveil Fall, and 370-foot Illilouette Fall. Over in the Hetch Hetchy Valley, ice-sculpted in much the same way as Yosemite, 1,400-foot Wapama Falls also marks a hanging valley.
"Glacial-Staircase" Waterfalls
Two of the Yosemite Valley area's most celebrated waterfalls also owe their existence to the erosion by glacial ice, but the process was a bit different. Nevada and Vernal falls (about 600 feet and 317 feet tall, respectively) are created by the Merced River dropping down a so-called "glacial staircase." Such a valley, common in the Sierra Nevada, results when ice scours out rock more deeply along certain portions of a canyon than others, creating a series of giant "steps." Get an excellent view of the Merced's glacial staircase from Glacier Point. It's always fascinating to learn the geological backstory behind Yosemite's famed landmarks. Visiting a grand waterfall such as Yosemite or Wapama, though, you'll probably discover ideas about glaciers and granite quarrying dissipate in the sheer glory of the sight—the plunging ribbons of whitewater and billows of mist. We hope you'll join us at a Scenic Wonders cabin this spring to appreciate the waterfalls of Yosemite National Park at their most sublime!
---
---
Share This Post!
---