4 Big Waterfalls You Shouldn't Miss
Yosemite Valley's waterfalls aren't the only ones in Yosemite National Park, naturally. There are scores of cataracts scattered along the river- and stream-courses, and all have their own special magic. Here are a few impressive cascades in other corners of the park that are particularly worth checking out in spring, when their discharges are at an impressive and awe-inspiring peak.
Waterwheel Falls

Among Yosemite's premier waterfalls, Waterwheel Falls is named for the extraordinary churning effect of its grooved granite channel. Here, the Tuolumne River is thrown up and back along staggered ribs of rock; during peak flow in the spring and early summer, some water may even be tossed back to recommence the cascade. Anyone hiking out to Waterwheel on the 11-mile round-trip Glen Aulin Trail has the pleasure of visiting several other grand waterfalls along the Tuolumne River: Tuolumne Fall, the White Cascade, California Fall, and LeConte Fall.
Wapama Falls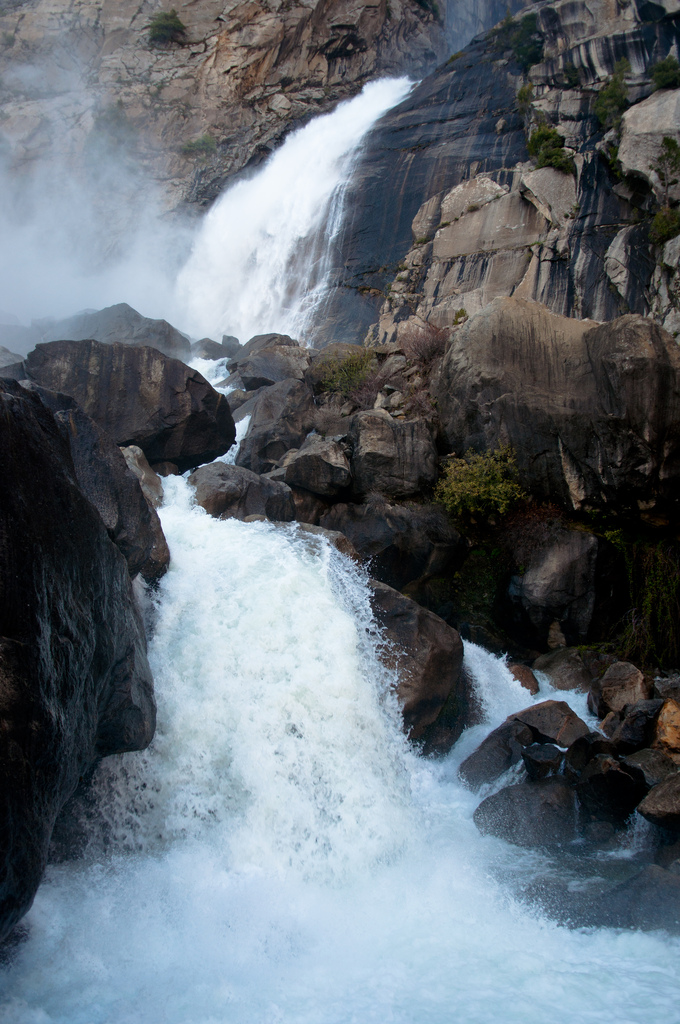 The 1,400-foot Wapama Falls is a notable feature of the Hetch Hetchy Valley. You can hike out to it on a 5-mile round-trip trail, or simply admire it from the trailhead at O'Shaughnessy Dam.
Tueeulala Fall
Another Hetch Hetchy cataract, Tueeulala Fall—usually seasonal, declining in the summertime—drops more than 800 feet not far from Wapama Falls. Chilnualna Falls Viewable only by hiking some four miles out of Wawona, Chilnualna Falls is impressively convoluted, tumbling over 2,000 feet in a long series of meandering chutes. No spring visit to Yosemite is complete without a little waterfall appreciation. There are no better spots to contemplate the staggering power of the Sierra Nevada and the ecological cycles linking the whole landscape.
See The Yosemite Waterfalls This Spring
If you're planning on making Yosemite reservations this spring, consider making your reservations with Yosemite's Scenic Wonders. We offer Yosemite cabins within the gates of the park. With one of our cozy cabins, condominiums, or homes, your Yosemite accommodations will be just minutes from your favorite Yosemite waterfalls, hikes and other activities. Give us a call at 1-888-YOSEMITE ( 1-888-967-3648) to learn about our rentals and to make your Yosemite reservations today. Yosemite National Park Blog Scenic Wonders' Yosemite blog provides the latest news related to Yosemite National Park. By reading our blog, you'll stay up to date on activities, accommodations, and more. Photo credits: tigerhawkvok , jcue786
---
---
Share This Post!
---